This is Egypt, a largely desert-covered country in Northern Africa, possibly most famous for its pyramids and other traces of ancient, long gone civilizations.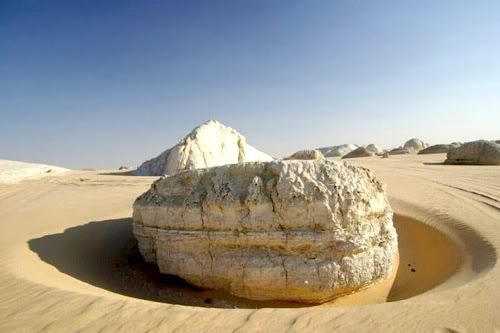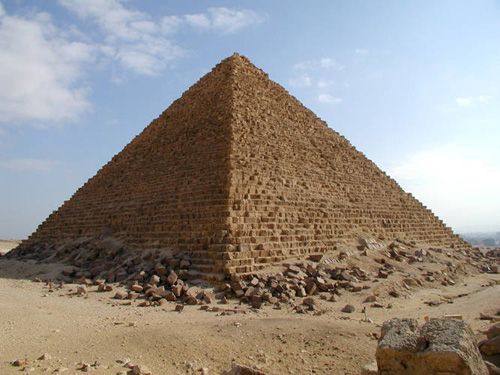 And this, roughly, is Egypt 110 million years ago.
Through a study of its geology and evaluations of the local fossil record, we've determined that in aeons past Egypt was very similar in appearance to the modern day Florida Everglades, with scattered mangrove swamps and intensely widespread vegetation.
However, there were some fairly recognizable differences. For example, you're not likely to find this guy in Florida--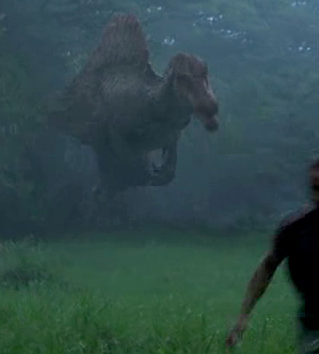 Spinosaurus, a giant theropod dinosaur famously featured in Jurassic Park III. Spinosaurus is the last known member of a group of dinosaurs known as the Spinosauridae, whose members stretched from modern day Europe (Baryonyx) to Niger and Morocco in northwestern Africa (but was then called Gondwana). Though we have slightly more information on the animal now than has been the case in the past, Spinosaurus is still something of an enigma, with an absolutely enthralling and fascinating history. It was first discovered in the isolated deserts of Egypt by German paleontologist Ernst Stromer in 1912, known from a fragment of its skull and several vertebrae characterized by an absolutely massive spinous process (the portion of the top of the vertebrae that sticks up, or as we paleontologists unnecessarily put it 'extends dorsally') that stretched up to seven feet in length--these vertebrae would form together to create a large sail structure. Along with the holotype (the original find that a group of dinosaurs is based on) of Carcharodontosaurus, Stromer left the Egyptian desert, and had the specimens shipped back to Germany years later (after running through many hurdles to get them returned).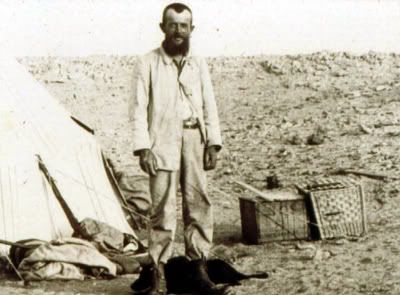 However, when they finally arrived, Stromer saw practically every single specimen in pieces--destroyed by the bumpy roads and inefficient carrying. For the next several years, he would reassemble and scientifically document and describe each of them, taking both photographs and producing detailed drawings.
But for all his work, every one of them were demolished into fine dust during World War II, when an Allied bombing run missed its mark and destroyed the museum that contained them. For years, it was all that had been found of this dinosaur, and was shrouded in mystery through those few remaining photographs and drawings. But very recently (within the last couple decades), new specimens of Spinosaurus have been unearthed, helping shed some light on the animal. These find include several more vertebrae, and

and a couple jaw fragments (one of which--a bottom jaw, or 'dentary'--may represent a new species of the genus).
By the shape of its skull and teeth, it's been suggested that Spinosaurus was a largely piscivorous (fish-eating) animal, but was large enough (estimates put it as much as 58 feet long) that it could have certainly predated on smaller prey as well (a modern day analog would be the Grizzly Bear).